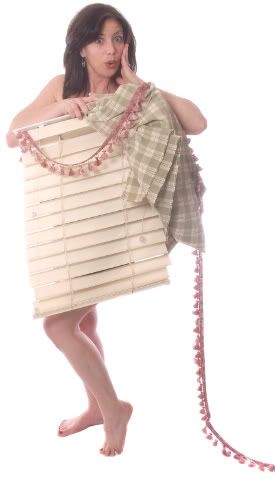 Sneak a Peek at Nika
Some describe NIKA STEWART as a talented, quirky entrepreneur, while others regard her as a cutting-edge, social-media-savvy innovator. And while both descriptions are accurate, they do not capture her true essence.
Social media guru, online visibility expert, serial entrepreneur, and founder of the Laptop Mom® Movement, NIKA STEWART is a lifestyle entrepreneur: A professional who has seamlessly integrated her career into her life.
As an interior designer, Nika won many international awards and published several design books, including the most recent: Knack Universal Design: A Step-by-Step Guide to Modifying Your Home for Comfortable, Accessible Living. She ran her company, The Window Dresser, for ten years, and designed custom window treatments for hundreds of local homeowners.
After her daughter Ellie was born in 2005, Nika realized that she needed to run her business differently. She didn't want to stop working, but she also didn't want to leave Ellie in full-time day-care. Out of desperation, Nika figured out a way to leverage her knowledge and time to create a rewarding business that not only gives value to thousands of people around the world (and jobs to dozens of employees), but allows her the flexibility and freedom to live her life on her own terms.
Nika has a passion for working with aspiring and renowned thought leaders. She specializes in generating "buzz" and excitement for her clients through high-impact social media campaigns.
As an early adopter of social media, Nika has expertly used multiple social media platforms to build an enormous following and catapult her brand image. As the CEO of GhostTweeting.com, a full-service social media management firm, she now manages the social media presence for a diverse clientele including best-selling authors, television hosts, international speakers, and renowned entrepreneurs.
Nika speaks around the country, teaching entrepreneurs how to use the awesome power of the Internet to spread their messages, gain more visibility, and earn more money.
But did you also know that Nika is the cantor on the Jewish High Holidays at her local temple? Or that on the weekends she enjoys belting out tunes as the lead singer in a rock band (when she's not portraying villains and heroines on tour with a national murder mystery acting company)?
As a multifaceted, approachable, and creative entrepreneur, Nika is always eager to tackle new challenges, make new contacts, and expand her horizons.
Connect with Nika and join the conversation with the Ghost Tweeting Community on Facebook!
Wanna talk to Nika right now? Contact her on Twitter (@NikaStewart). It's the quickest way to reach her. (She's a Twitter fanatic.)
Nika lives in New Jersey with her fabulous husband Rob, their fabulous 8-year old daughter Eliana, and their fabulous cat Norman.